Fulfilling Your Ministry (Bible Study)
The Greek word for ministry is diakonian, it simply means to serve, or douleuo, meaning to serve as a slave. In the New Testament, ministry is seen as service to God and to other people in His name. Jesus Christ provided the pattern for Christian ministry—He came, not to receive service, but to give it. You serve God by being part of the Kingdom expansion project on earth.
Look at how Paul described himself in some of his epistles: "Paul, a bondservant of Jesus Christ, called to be an apostle, separated to the gospel of God." Romans 1:1.
"Paul and Timothy, bondservants of Jesus Christ, to all the saints in Christ Jesus who are in Philippi, with the bishops and deacons." Philippians 1:1.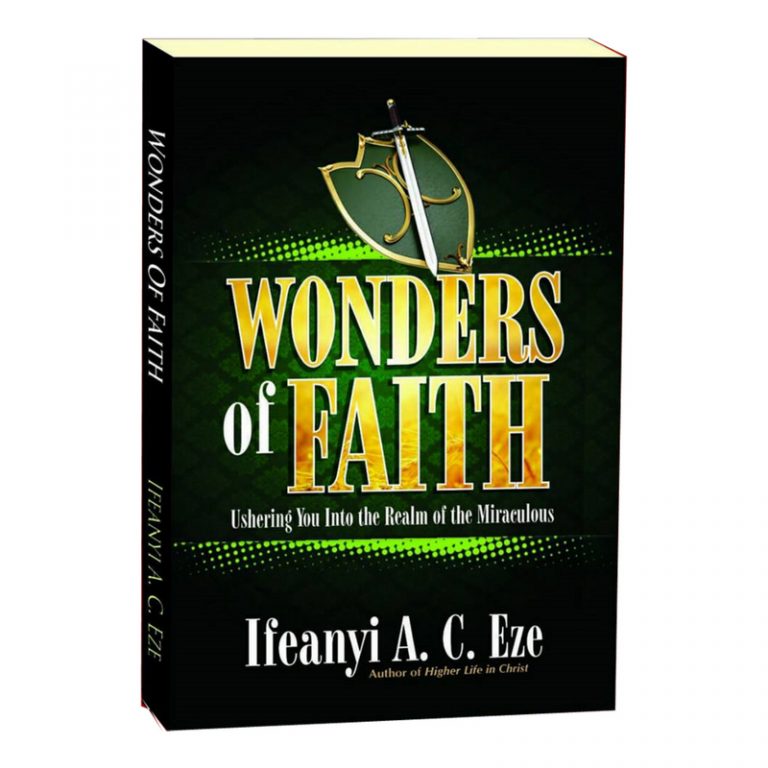 Bondservant in the New Testament is not slavery. The Greek term for bondservant is doulos. It means one who gives himself up to another's will. As Christians, we can say that bondservants are those whose service is used by Christ in extending and advancing His cause among men. So, bondservants are those who are devoted to another person's assignment to the extent of disregarding their own interest.
So, when you say that someone is as a servant of God or a minister of God, you are talking about someone whose entire life is devoted to serving God. He serves God by taking the gospel to the ends of the earth. He is always ready to carry our any instruction that is given to him whether he likes it or not. He does the will of God not his own will.
Look at what Paul said about himself, "I have been crucified with Christ; it is no longer I who live, but Christ lives in me; and the life which I now live in the flesh I live by faith in the Son of God, who loved me and gave Himself for me." Galatians 2:20.
Paul was indirectly saying, this Jesus Christ that saved me owns me. I am at His service. I am at His command. Whatever He says to me is final whether I like it or not. If He tells me to take the gospel to a town that kill missionaries, I am going there immediately. If He tells me to relocate from the city I'm living right now to another city and start a work for Him there, I am relocating immediately. That is the true definition of a minister.
Sometimes I wonder why every minister that is called to start a work for God in Nigeria chooses either Lagos, Abuja or Portharcourt. I have been to some towns and villages in the Northern part of Nigeria, I hardly see many churches there. Are you telling me that God is not sending people to those places?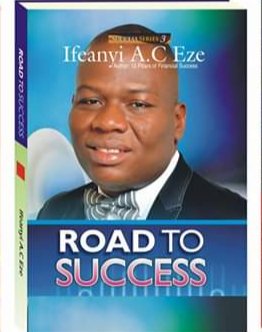 A bondservant (minister) of Jesus Christ does not choose nice places where people give offering in millions. A bondservant goes to where he is asked to go. God can send a lady to minister to prostitutes, and she has no choice. God can send a man to a village that does not have good roads, water and electricity, and he must go.
In fact, a bondservant must go to places like that to see God's power at work. He may wake up one morning and discover that God sent an angel to fetch water for him. He may wake up one day and discover that the government of the state is building a highway that will connect the village to the rest of the world because of his presence.
Paul said, "And say to Archippus, "Take heed to the ministry which you have received in the Lord, that you may fulfill it." Colossians 4:17.
Every born-again believer is not supposed to wait for a special call before serving God. Phillip was ordained to serve tables. But brother Luke said:
"Therefore, those who were scattered went everywhere preaching the word. Then Philip went down to the city of Samaria and preached Christ to them. And the multitudes with one accord heeded the things spoken by Philip, hearing and seeing the miracles which he did. For unclean spirits, crying with a loud voice, came out of many who were possessed; and many who were paralyzed, and lame were healed. And there was great joy in that city." Acts 8:4-8.
Can you imagine that? An "ordinary deacon" who was not ordained to preach took the gospel beyond Jerusalem just like Jesus instructed His apostles (Acts 1:8). He took the gospel to Samaria. He preached Christ to them, led many to Christ, and miracles took place, and he cast out demons and devils and there was great joy in the city. Christians should stop being benchwarmers who come to God for miracles. We should become instruments in the hands of God. We should be telling everyone we meet anywhere about Jesus Christ. We shouldn't be spiritual infants that are waiting for God to breastfeed them all the time.
Equip the Saints
I think priests, pastors and preachers should stop feeding Christians with milk. Don't gather people and simply tell them what God will do for them instead of telling them what God can do through them. That is why we have spiritual infants who are perpetually hunting for prayers, prophesies, deliverance and breakthrough. Every ordained and 'unordained' ministers of God should understand that their primary duty is to equip the saints. Paul puts it this way:
"And He Himself gave some to be apostles, some prophets, some evangelists, and some pastors and teachers, for the equipping of the saints for the work of ministry, for the edifying of the body of Christ, till we all come to the unity of the faith and of the knowledge of the Son of God, to a perfect man, to the measure of the stature of the fullness of Christ; that we should no longer be children, tossed to and fro and carried about with every wind of doctrine, by the trickery of men, in the cunning craftiness of deceitful plotting, but, speaking the truth in love, may grow up in all things into Him who is the head—Christ." Ephesians 4:11-15.
The primary duty of apostles, prophets, evangelists, pastors, teachers, brothers and sisters is to equip Christians so that they can become instruments in the hands of God also. Ministers are to keep equipping the saints until they are spiritually matured, have complete understanding of Christ, and no longer tossed around by every wind of doctrine because they know what is right and what is wrong. You train them to know the scriptures in and out so that they can detect every intruder that comes to swindle them in the name of preaching the gospel. That is your work, dear minister of God.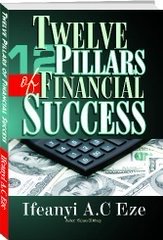 Fulfil Your Ministry
Most importantly, know what God called you to do for Him. You can serve Him in different areas. The same God who called Dorcas to minister to widows also called Paul to preach to the gentiles. The same God who called Barnabas and Silas, Priscilla and Aquilla to be Paul's traveling partners also called Tertius of Iconium to be Paul's Amanuensis (his personal secretary who helped to document some of the epistles).  
There is no big or small ministry. You must not establish a church to fulfill your ministry. Billy Graham did not establish any church, but he led millions to Christ and fulfilled his ministry. You must not even stand on the altar to preach before you can fulfill your ministry. Dorcas was not a flamboyant minister of God, but she fulfilled her ministry. No wonder God used His servant to raise her from the dead.
"At Joppa there was a certain disciple named Tabitha, which is translated Dorcas. This woman was full of good works and charitable deeds which she did. But it happened in those days that she became sick and died. When they had washed her, they laid her in an upper room. And since Lydda was near Joppa, and the disciples had heard that Peter was there, they sent two men to him, imploring him not to delay in coming to them. Then Peter arose and went with them. When he had come, they brought him to the upper room. And all the widows stood by him weeping, showing the tunics and garments which Dorcas had made while she was with them. But Peter put them all out, and knelt down and prayed. And turning to the body he said, "Tabitha, arise." And she opened her eyes, and when she saw Peter she sat up. Then he gave her his hand and lifted her up; and when he had called the saints and widows, he presented her alive. And it became known throughout all Joppa, and many believed on the Lord. So it was that he stayed many days in Joppa with Simon, a tanner." Acts 9:36-43.
She was a disciple of Jesus Christ. Her ministry was to the widows. She didn't just wake up and choose to minister to widows, I'm sure God spoke to her. To God, there is no difference between Paul that traveled to many nations to preach and Dorcas who simply ministered to the widows. There is no big or small minister or ministry. A missionary that is preaching to thirty people in a remote village is not inferior to a bishop that preaches to thirty thousand people in the city.
So, what did God ask you to do in the Kingdom? Step out and answer Him immediately. Stop delaying, probably because the assignment doesn't seem to be important in the eyes of men. Did men call you? Why are you more interested in the opinion of men instead of God? Don't be like Aaron that followed the yearning of men and disobeyed God.
If you wish to be trained in ministry you have to be ready for our minister's conference that will be coming up later this year. You can also join our Ministers' Coaching Program. We will train you in different areas of ministry.
What did you learn from today's Bible Study? Share with others at the comment section below.
If you want to recieve Jesus into your heart, say this short prayer and believe it from your heart. Lord Jesus, I belive that you died to rescue me from damnation. Come into my heart and save me. I declare today that You are my Lord and personal Saviour. I am saved. I am born again. Thank you Jesus. Amen.
To order my books and audio programs, click this link.
Copyright 2020: www.ifeanyieze.com. Reprint, curation, adaptation, or reposting this article without the consent or approval of www.ifeanyieze.com is a copyright theft.