Dominion Mentality (Bible Study)–Part 2
Your victory over the kingdom of darkness is predicated on the revelation of what Christ did for you and I on the cross.
Shouting one hundred and twenty Holy Ghost fire won't stop the devil from molesting you. Understanding whom you are in Christ is what will determine your action when the agents of darkness show up.
Many years ago, a family had a challenge. A particular bird usually perch on the window of their house at the middle of the night and make what their mother called 'strange sound.'
When that happens, the whole family will engage in warfare all through the night. But the the bird did not stop showing up at the usual time almost every night.
When they got tired, the woman invited a minister of God who understood his redemption rights to pray for them.
He visited them at night and prayed for the entire family. But before he stepped out of the house, the bird arrived as usual. He killed the bird and gave it to the woman to cook for him. He stayed back, ate the bird and told the family that their problem was over, and left.
What terrified the family became food for another person who knew that by virtue of redemption, he sits with Christ in the heavenly places that is far above every other kingdom.
Look at what happened when you got saved: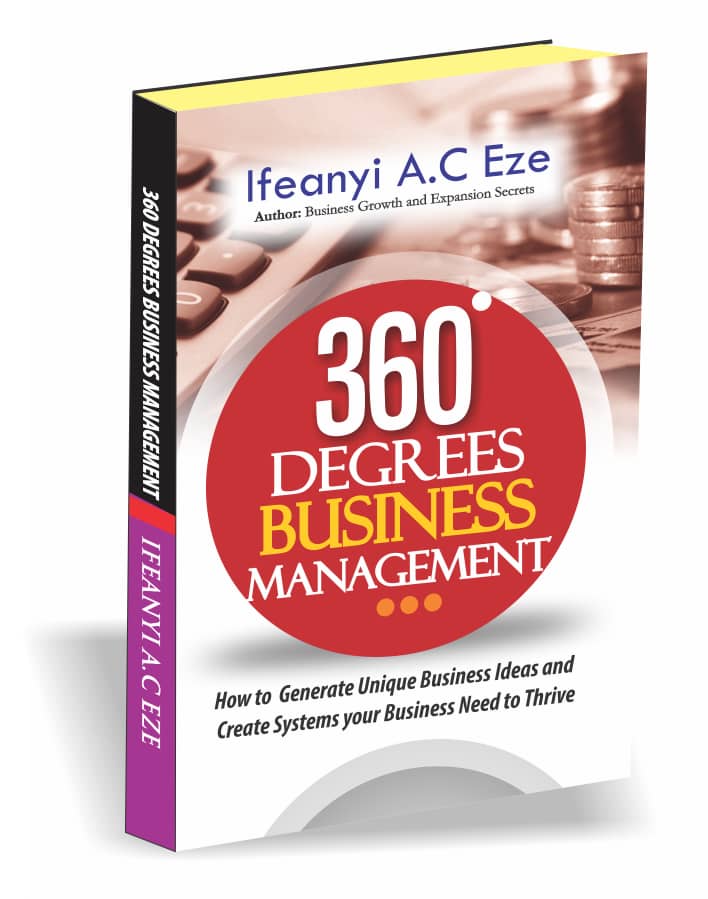 (a). Once You Confess Christ, You are Saved.

"That if you confess with your mouth the Lord Jesus and believe in your heart that God has raised Him from the dead, you will be saved. For with the heart one believes unto righteousness, and with the mouth confession is made unto salvation." Romans 10:9-10 (NKJV).

That salvation gives you the access to partake of Christ' nature.

"Grace and peace be multiplied to you in the knowledge of God and of Jesus our Lord, as His divine power has given to us all things that pertain to life and godliness, through the knowledge of Him who called us by glory and virtue, by which have been given to us exceedingly great and precious promises, that through these you may be partakers of the divine nature, having escaped the corruption that is in the world through lust." 2 Peter 1:2-4 (NKJV).

(b). You Were Spiritually Disconnected from Satanic Kingdom.

"He has delivered us from the power of darkness and conveyed us into the kingdom of the Son of His love." Colossians 1:13 (NKJV).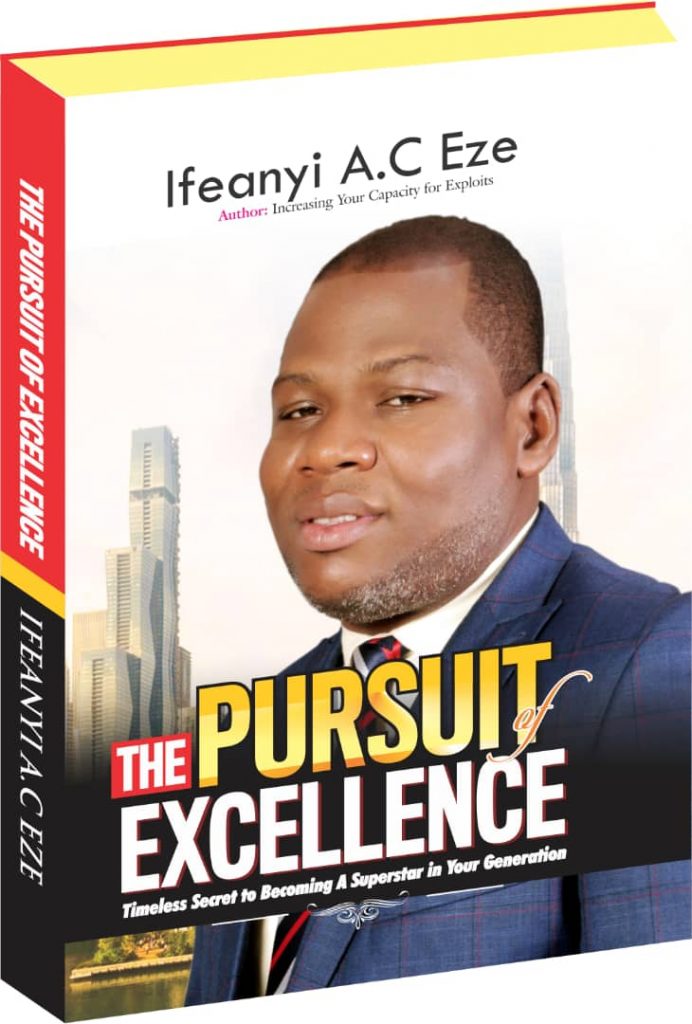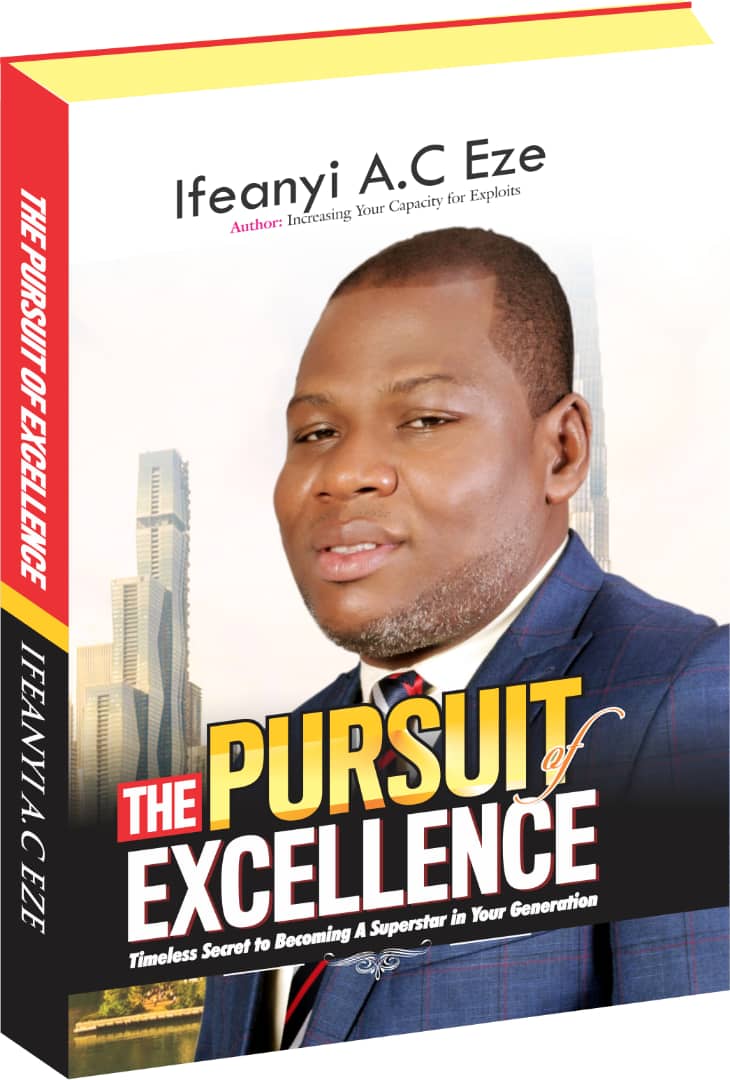 By virtue of salvation, Jesus picked you up from the dungeon of satanic imprisonment and subjugation, and made you to sit together with Him.

Ephesians 2:1-9 (NKJV) "And you He made alive, who were dead in trespasses and sins, in which you once walked according to the course of this world, according to the prince of the power of the air, the spirit who now works in the sons of disobedience, among whom also we all once conducted ourselves in the lusts of our flesh, fulfilling the desires of the flesh and of the mind, and were by nature children of wrath, just as the others.

But God, who is rich in mercy, because of His great love with which He loved us, even when we were dead in trespasses, made us alive together with Christ (by grace you have been saved), and raised us up together, and made us sit together in the heavenly places in Christ Jesus, that in the ages to come He might show the exceeding riches of His grace in His kindness toward us in Christ Jesus. For by grace you have been saved through faith, and that not of yourselves; it is the gift of God, not of works, lest anyone should boast."

(c). You Were Given the Kingdom Identify Card—Righteousness.

"For He made Him who knew no sin to be sin for us, that we might become the righteousness of God in Him." 2 Corinthians 5:21 (NKJV).

"Being filled with the fruits of righteousness which are by Jesus Christ, to the glory and praise of God." Philippians 1:11 (NKJV).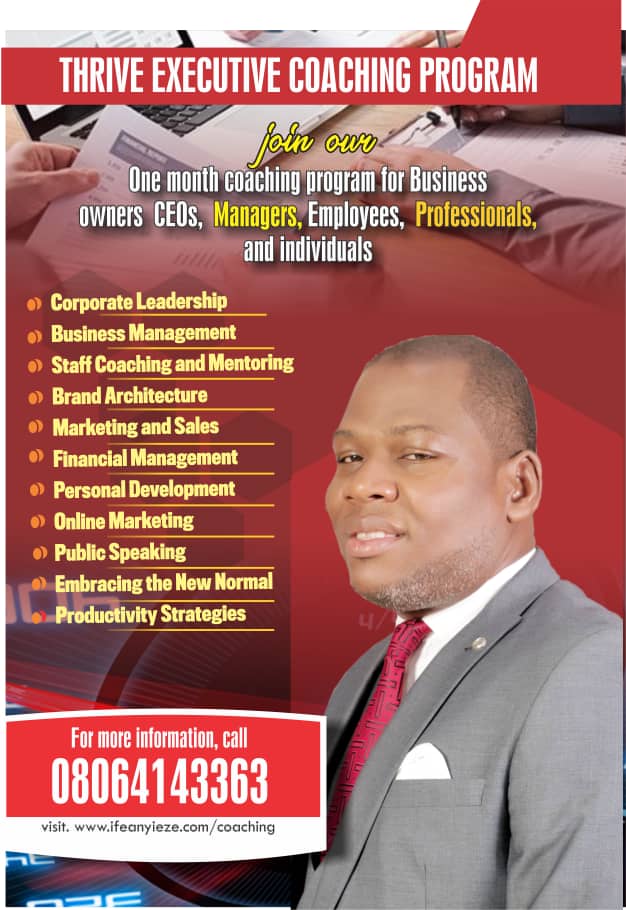 Righteousness is a gift, not a product of personal effort. You did not earn it, you received it from Jesus Christ. He died your death so that you can partake of His life.
Righteousness is a gift given to anyone who receives Christ. The moment you got born again, you became righteous.
Holiness on the other hand is conduct. If you are truly saved, I should see it in your conduct.

Brother Peter said,

1 Peter 2:11-12: "11 Beloved, I beg you as sojourners and pilgrims, abstain from fleshly lusts which war against the soul, 12 having your CONDUCT honorable among the Gentiles, that when they speak against you as evildoers, they may, by your good works which they observe, glorify God in the day of visitation." (NKJV).

Philippians 1:27: "Only let your conduct be worthy of the gospel of Christ, so that whether I come and see you or am absent, I may hear of your affairs, that you stand fast in one spirit, with one mind striving together for the faith of the gospel." (NKJV).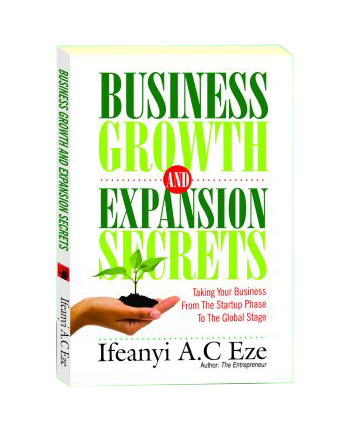 So, once you are saved, you are righteous. That is what I call the Kingdom identity card.

(d). God Became Your President.
Salvation made you a child of God. It gave you the right to call God your Father.
"For you did not receive the spirit of bondage again to fear, but you received the Spirit of adoption by whom we cry out, "Abba, Father." Romans 8:15 (NKJV).

Salvation is like adopting a child. The price for our adoption is the Blood that Jesus shared on the Cross. That Blood gave you the right to call God your Father. The Blood of Jesus reconciled man back to God.

Paul said,
Galatians 4:4-7 "But when the fullness of the time had come, God sent forth His Son, born of a woman, born under the law, to redeem those who were under the law, that we might receive the adoption as sons. And because you are sons, God has sent forth the Spirit of His Son into your hearts, crying out, "Abba, Father!" Therefore, you are no longer a slave but a son, and if a son, then an heir of God through Christ." (NKJV).

Ephesians 1:3-5 "Blessed be the God and Father of our Lord Jesus Christ, who has blessed us with every spiritual blessing in the heavenly places in Christ, just as He chose us in Him before the foundation of the world, that we should be holy and without blame before Him in love, having predestined us to adoption as sons by Jesus Christ to Himself, according to the good pleasure of His will."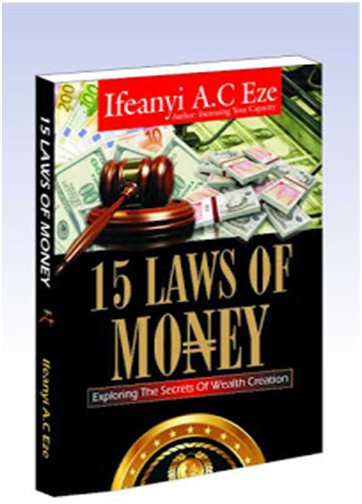 So, God is now your Father. You have a twenty-four-hour access to your Father because Jesus Christ paid the price of your adoption.

(e). The Holy Spirit Signed the Document of Your Adoption.
He gave you a mark that shows you are a Kingdom citizen. He became your Governor general on earth. He directs you and guide you.

Ephesians 1:13-14 "In Him you also trusted, after you heard the word of truth, the gospel of your salvation; in whom also, having believed, you were sealed with the Holy Spirit of promise, who is the guarantee of our inheritance until the redemption of the purchased possession, to the praise of His glory." (NKJV)

The seal here is emblem or logo. Just like the mark those who will believe the antichrist will receive (Rev 13:17) everyone that surrendered to Christ is given a mark by the Holy Spirit. The Holy Spirit signed the document of your adoption. He is your Governor General on earth. He is the One who guides and guard you.

"For as many as are led by the Spirit of God, these are sons of God." Romans 8:14.
He is your leader. He is your Helper. He is here to make sure you are properly guided and corrected when necessary.

(f). Heaven Became Your Country.
From this day, stop being afraid of missing heaven because that is your country. You were not qualified to make heaven, Jesus Christ qualified you. We are citizens of heaven sent to the earth to influence it for God. That is our country, and we are going back there.

Just like an ambassador who was sent to another nation to represent his nations interest, we are here to represent heaven's interest on earth. It is our country. Jesus gave us access to it. We are going back there. Just make sure your conduct reflects heaven.

1 Thessalonians 4:16-18 "For the Lord Himself will descend from heaven with a shout, with the voice of an archangel, and with the trumpet of God. And the dead in Christ will rise first. Then we who are alive and remain shall be caught up together with them in the clouds to meet the Lord in the air. And thus we shall always be with the Lord. Therefore comfort one another with these words." (NKJV)

End-time messages should not frighten genuine born-again believers, it should encourage us. Heaven is our country, and Jesus Christ will lead us there on the day of rapture. I am a citizen of heaven sent to the earth to dominate it for my country.

(g). You Became the Ambassador of Heaven on Earth.
"Now then, we are ambassadors for Christ, as though God were pleading through us: we implore you on Christ's behalf, be reconciled to God." 2 Corinthians 5:20 (NKJV).
An ambassador is an official envoy, especially a high-ranking diplomat who represents a state and is usually accredited to another sovereign state or to an international organization as the resident representative of their own government.

An ambassador enjoys all the rights and privileges that his president will enjoy if he were to be in that nation.
American ambassador to Nigeria enjoys the rights and privileges of American president in Nigeria because he is representing the president in Nigeria.

It simply means that you and I are empowered to enjoy the same rights and privileges that God enjoys because we are representing Him here.
All through the Bible, Jesus was never reported sick, that is your right. He never had an accident, that is your right. Jesus was never broke, that is your right. Everything he needed to run His ministry were provided by animals, human beings etc., that is your right. Whatever did not happen to Jesus should not happen to you—that is your right as an ambassador.

Since God is creative, you should be creative. Since God is known for excellence—all the things He created does not need servicing or repair– you should be known for excellence too. Whatever God can do, you should do because you are His ambassador on earth. That is the true meaning of dominion.
(h). The Holy Spirit Gave You the Official Letter to Represent the Interest of the Kingdom on Earth.

When a president is sending out ambassadors, he gives them official letter that empowers them to represent the interest of his nation in that foreign country. To be able to represent the interest of the Kingdom on earth, the Holy Spirit gave you and I two things—power and gifts of the Holy Spirit.

Before He ascended into heaven. Jesus said to the apostles,

Luke 24:46-49 "Then He said to them, "Thus it is written, and thus it was necessary for the Christ to suffer and to rise from the dead the third day, and that repentance and remission of sins should be preached in His name to all nations, beginning at Jerusalem. And you are witnesses of these things. Behold, I send the Promise of My Father upon you; but tarry in the city of Jerusalem until you are endued with power from on high." (NKJV).

I want you to be my ambassador throughout the earth starting from Jerusalem, but don't step an inch until you are given the official letter—power of the Holy Spirit. The only way to prove to the people you will meet in those nations is when you demonstrate my power.

Redemption gave us access into the Kingdom. The Holy Spirit gives us the power and gifts to enable us to dominate the earth for our country.
Jesus did not advertise His ministry deliberately; it was signs and wonders that made Him a household name.

As an ambassador, you were given dunamis (dynamite) to determine what happens here. You were given the gifts of healing, prophecy, word of knowledge, discernment, etc. to heal, deliver and restore those whom you will bring into the Kingdom on earth. Also, the dunamis and gifts will make Christ popular and give Him influence on earth through us.
"Then Jesus returned in the power of the Spirit to Galilee, and news of Him went out through all the surrounding region. And He taught in their synagogues, being glorified by all." Luke 4:14-15 (NKJV).

He returned from forty days and nights retreat and became a dynamite in the city. And through the signs and wonders He performed; He became popular in the nation. If you have gone through Holy Ghost baptism you have that same dunamis. You have the gifts of the Holy Spirit too.

(I). The Ekklesia Became Your Embassy.
Every ambassador lives and functions through an embassy. That embassy is where he operates from, and that embassy is seen by the host government as the ambassador's nation even though it is built is their land.

Jesus said,
"And I also say to you that you are Peter, and on this rock I will build My church, and the gates of Hades shall not prevail against it." Matthew 16:18 (NKJV).

The church is our embassy on earth. That is where we operate from.
Look at the process again. Jesus gave you access into the Kingdom, He disconnected you from satanic subjugation, you were given the Kingdom identity card—righteousness, God became your president, the Holy Spirit signed the document of your adoption, heaven became your country, you became the ambassador of heaven on earth, the Holy Spirit empowered you, and the church became your embassy.
Understanding this will make you think like a king. It will make you to dominate your territory effortlessly. It will make the kingdom of darkness to be afraid if you and everything that belongs to you.
Dear saints, this is how to live a life of dominion. It starts with the clear understanding of whom you are in Christ and what happened when you got saved. So, rejoice because you are in charge. The devil is not in charge!!
I declare that from this day, you are in charge. When you show up anywhere, the kingdom of darkness will tremble and return back to hell in Jesus matchless name.
To be continued.
In part three, we will look at how believers should think and behave in order to rule, subjugate and dominate their territory.
This article is culled from my book, Higher Life In Christ.
Wisdom is justified by her children.
I believe this article blessed you. Kindly share your thought with us at the comment section below.
If you want to receive Jesus into your heart, say this short prayer and believe it from your heart:
Lord Jesus, I believe that you died to rescue me from damnation. Come into my heart and save me. I declare today that You are my Lord and personal Saviour. I am saved. I am born again. Thank you Jesus. Amen.
Order my books like Wonders of Faith and Higher Life In Christ to learn more.
What did you learn from today's Bible Study? Share with others at the comment section below.
To order my books and audio programs, call +234 (0)7032681154.
Copyright 2021: www.ifeanyieze.com. Reprint, curation, adaptation, or reposting this article without the consent or approval of www.ifeanyieze.comis a copyright theft.