May God give you unquenchable appetite for His presence. May deep hunger for God and His Kingdom overwhelm you and cause you to feast on His Word, spend quality time in His presence and be enveloped by His glory.
May you be crazily dedicated to God and His Kingdom this year. May God and His Kingdom be your number one priority this year and beyond in Jesus name.
May the hunger for prayer grab your spirit and refuse to let go. May spiritual weakness and laxity check out of you life right now. May you pray for one, two, three, four and ten hours at a stretch for the first time this year in Jesus name.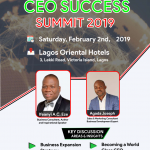 May God give you the wisdom to eat right, exercise regularly, and generally live a healthy life. May the hunger for junks become a thing of the past in Jesus name.
May God give you the wisdom to manage your money appropriately. May the lifestyle of waste because a thing of the past. May you receive wisdom to start saving either N500, N1,000, N2,000, N5,000 or N10,000 daily from this very day. May God direct you to the right books you must read that will help you to run your business or organization properly.
May God give you the wisdom to understand that there is no special day, week, or year; that it is what you do with each day, week or year that will determine your rating. May you never be carried away by the euphoria of any season that will cause you to waste your resources.
May you be in a hurry every single day this year. May the habit of sluggishness, oversleeping, procrastination, delay in taking action, inability to decide on what to do, and unnecessary gisting and chatting disappear from today. May God give you the wisdom to know when to drop your mobile phone and focus on your assignment in Jesus name.
May God separate you from every friend whose job is to make sure you abandon your vision and goals. May God separate you from every friend who encourages you to patronize the devil. May God connect you to your own Joshua, Elisha, Barnabas and Timothy. May the right person whom God has destined to take you to the top locate you this year.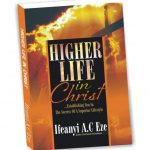 May you be conscious of rapture and refuse to allow your daily activities to take away your focus. May you make God proud this year with your lifestyle, conduct and actions. May your character and lifestyle cause people to surrender their lives to Jesus this year. May you be a worthy Ambassador of the Kingdom this year in Jesus name!
This is your year of deep hunger for God, spiritual ruggedization and uncommon demonstration of divine wisdom in Jesus matchless name.
Keep soaring.
I am Ifeanyi A. C. Eze. Ambassador of the Kingdom of heaven to Africa.
Visit the following websites www.kingsuncommonwisdom.com wwwifeanyieze.com and grab materials that will add value to your life.
Follow me on Twitter: @KingIfeanyEze @KingsWisdomLtd @InspireAfricaP