Send Zenas the Lawyer and Apollos on their Way. (Bible Study)
While studying the last chapter of Paul's Letter to Titus the other day, I came across this verse: "Send Zenas the lawyer and Apollos on their journey with haste, that they may lack nothing." Titus 3:13.
The two men mentioned in that scripture caught my attention. Zenas was not just a minister of God, he was also a lawyer. He left his chamber and traveled from place to place preaching the gospel.
Brother Zenas did not say, "How can educated man like me abandon my chamber and go to primitive and dirty villages to win souls?" He did not elevate his academic achievement above the Kingdom of God.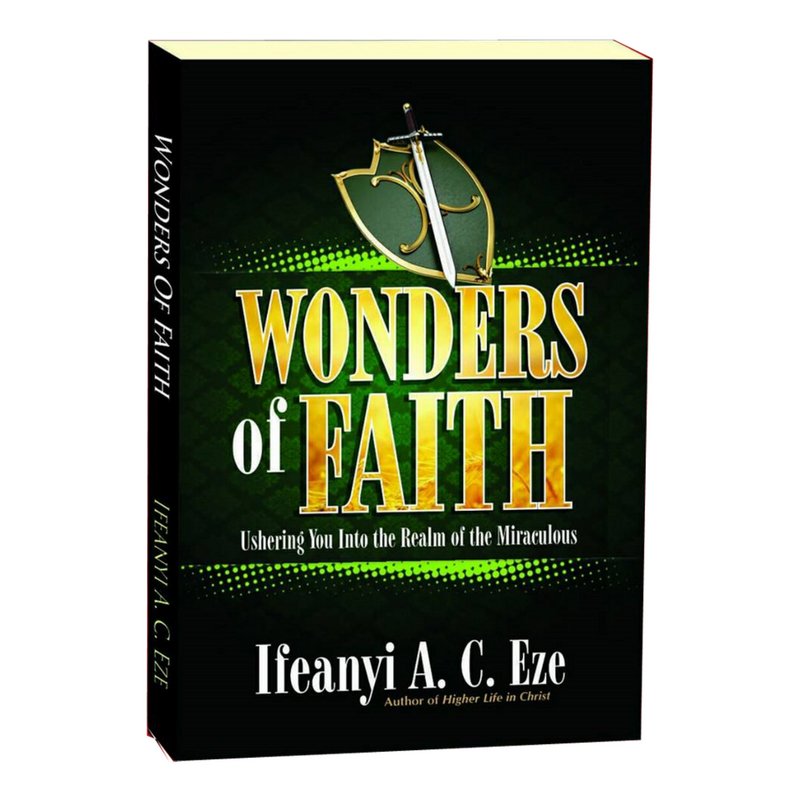 Unfortunately, in our time, it seems like only idle people serve God. The danger is, once people experience financial challenges or hardship, they will conclude that God is calling them. Why? Because only idle people serve God.
In fact, some people say it openly while preaching. They believe that once your business is no longer thriving, it is a sign that God is calling you. They say something like, "God has been calling you for many years and you refused answer. He decided to hinder the growth of your business in order to gain your attention."
The problem with this belief is that many Christian are yet to understand that there is a world of difference between the way God related with man in the Old Testament and the way He relates with us in the New Testament.
In fact, that kind of belief is called Eisegesis–the process of interpreting text in such a way as to introduce one's own presuppositions, agendas or biases.
How can God hinder the growth of your business? Why didn't God hinder Paul's tent making business? Paul ran his business to support his ministry, and also traveled around the world to preach the gospel.
Few days ago, I posted an article about brother Luke and how some professionals believe that they are too big to preach the gospel. Luke was a medical doctor, Zenas was a lawyer, Paul was a lawyer, Matthew was an accountant or a banker (tax collector) yet they had time to serve God passionately.
Dear professional, you have no excuse. God is not saying that you should abandon your career and start preaching the gospel. What He is saying is that you should be part of the Kingdom Expansion Project on earth. Excel in you career, but make out time to serve God also.
Who Was Appollos?
How can Paul ask Titus to send the same Appollos that preached messages that were contrary to his in the past? While Paul was busy preaching Christ, Apollos was preaching the baptism of John.
"Now a certain Jew named Apollos, born at Alexandria, an eloquent man and mighty in the Scriptures, came to Ephesus. This man had been instructed in the way of the Lord; and being fervent in spirit, he spoke and taught accurately the things of the Lord, though he knew only the baptism of John. So he began to speak boldly in the synagogue." Acts 18:24-26.
His message and that of Paul caused division. Some followed Apollos and others followed Paul. That is why Paul said:
"And I, brethren, could not speak to you as to spiritual people but as to carnal, as to babes in Christ. I fed you with milk and not with solid food; for until now you were not able to receive it, and even now you are still not able; for you are still carnal. For where there are envy, strife, and divisions among you, are you not carnal and behaving like mere men? For when one says, "I am of Paul," and another, "I am of Apollos," are you not carnal? Who then is Paul, and who is Apollos, but ministers through whom you believed, as the Lord gave to each one? I planted, Apollos watered, but God gave the increase. So then neither he who plants is anything, nor he who waters, but God who gives the increase." 1 Corinthians 3:1-7.
It was that same Appollos that Paul asked Titus to send to him. What a man! I believe that Paul invited Appollos through Aquila and Priscilla who were his (Paul's) friends. He mentored him until he became one of his travelling partners.
Paul knew that fighting with Appollos will affect the Body of Christ. So, the only way to stop that was to befriend Apollos, mentor and teach him correctly and become ministry partners.
I think Christians should emulate that. We have allowed denominations to divide us. Some Christians now believe that their church members will go to heaven and people from other denominations will not. In fact, some preachers say it openly. Who are you to judge? Are you God?
Paul said: "Now he who plants and he who waters are one, and each one will receive his own reward according to his own labor. For we are God's fellow workers; you are God's field, you are God's building. According to the grace of God which was given to me, as a wise master builder I have laid the foundation, and another builds on it. But let each one take heed how he builds on it. For no other foundation can anyone lay than that which is laid, which is Jesus Christ." 1 Corinthians 3:8-11.
We are fellow workers in the Kingdom of God. Yes we preach to people, but it is God who makes the preaching to bear fruit. We don't have the authority to determine who will make heaven or not, Jesus is the final authority. He is the Chief Cornerstone. He has laid the foundation, our job is to build on it, not to destroy one another. Paul and Appollos have shown us how to work with one another.
May God change your story this month. May whatever looks like a case, a challenge and an impossibility melt like wax before God this month in Jesus matchless name!
If you want to recieve Jesus into your heart, say this short prayer and believe it from your heart. Lord Jesus, I belive that you died to rescue me from damnation. Come into my heart and save me. I declare today that You are my Lord and personal Saviour. I am saved. I am born again. Thank you Jesus. Amen.
To order my books and teachings, call 07032681154 or click this link bit.ly/322fxVj
Copyright 2020: www.ifeanyieze.com. Reprint, curation, adaptation, or re-posting this article without the consent or approval of www.ifeanyieze.com is a copyright theft.