The Power of Personal Development
I made it clear in my book, Increasing Your Capacity for Exploits that until you grow, nothing will grow around you. If you are not growing, your profession will not grow.
The depth of your capacity determines the height of your accomplishment. The height of your exploits will be predicated on the depth of your capacity.
Haven't you seen an employee that overtook his colleagues that have been in the same company for twenty years? In fact, he became their boss within three years. It is not how long you worked in that organization that matters, it is the value you are adding to your life.
I strongly believe in prayer, but you cannot grow your company with prayers alone. If you don't know the right strategy that will engender growth in your business, it will not grow. Prayer will not read books for you or sign up for a ccoaching program on your behalf.
People think that personal development is a natural result of being alive. Well it's not. You cannot buy growth in the market. In fact, there is no supermarket that sells growth. Growth is not automatic, it does not necessarily come with experience. You may have a wrong experience that cannot generate valuable result.
Personal development must be deliberate, planned, and consistent. You must tell yourself that your present capacity cannot generate the kind of result you want. That decision will force you to create a system that will engender growth.
Strategies for Personal Development
1. Create Daily Plan for Personal Development.
Time for growth must be planned for and followed conscientiously. Getting sidetracked is one of the easiest things in the world to do.
Growth time that is not strategically planned into the day soon disappear because our lives are busy. You must find a time that works for you and schedule it into your calendar. You must guard that time as you would any other appointment.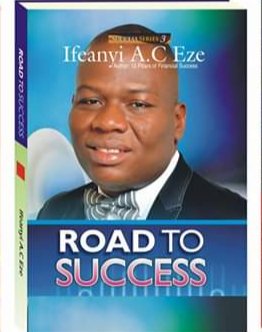 Again, the time set aside must be set aside daily, no fewer than six days a week. Educational consultants report that people learn more effectively in shorter regular sessions than long, infrequent blocks of time. A daily discipline generates uncommon dividends.
I belive this daily schedule will help you:
Every day: Pray for one hour.
Monday: Schedule a one hour coaching session with your coach.
Tuesday: Listen to business audio program.
Wednesday: Another one hour with the same audio program (including taking notes and reflecting on what you learned).
Thursday: Read a business or professional book for one hour.
Friday: Read the same book for one or more hours. Make sure you take notes, underline important points, reflect on what you learned from the book, and apply them.
Saturday: Engage in one hour deep meditation to draw insight and ideas from God and your mind.
You can change this model to suit your daily activities. But by all means, have a weekly plan for person development and growth.
Also, endeavor to go through materials during times that other people normally consider wasted time. For example, while travelling, go with a book or two. Start reading while you are flying or travelling by road.
Sometimes, flights can be delayed for hours. I use that time to read and meditate while at the airport. I also write while waiting. I have written full articles while waiting at the airport.
Anyone that wants to grow and become a star in his or her profession must pay the required price. Growth demands hard work. If you are too busy or lazy to pay the price, you will keep generating the same result all the days of your life.
There are four more strategies you must apply to engender growth. I will be unveiling them to you once you sign up for Thrive Executive Coaching Program. You can chat with me on WhatsApp or Telegram right now–+234 8064143363. Many people have already signed up for the coaching program. Do it now!
To order my books and audio programs, click this link bit.ly/322fxVj or call 07032681154.
Share your thought at the comment section below.
See you at the top!
Copyright 2020: www.ifeanyieze.com. Reprint, curation, adaptation, or re-posting this article without the consent or approval of www.ifeanyieze.com is a copyright theft.