Your Habit Will Determine Your Future
Many years ago, I discovered that we don't have future, we have just today–one day. Your future successes are predicated on your daily activities, and your daily activities are predicated on your habits.
How great your future will be is predicated on the habits you developed in the past.
For example, if you developed the habit of watching the television for ten hours daily, you have laid the foundation that will hamper your success in life.
So, your success or failure revolves around your habits. You cannot go farther than your habit permits you.
Guess what? I want to teach you how to develop the right habits that will engender unprecedented success.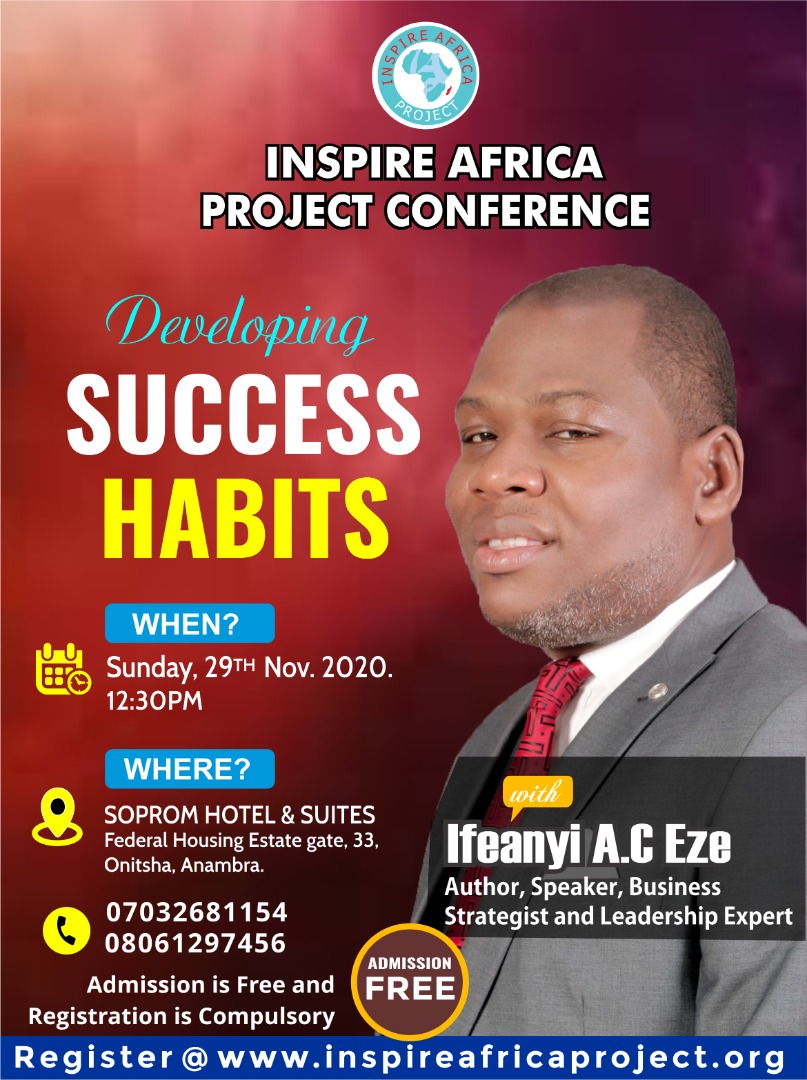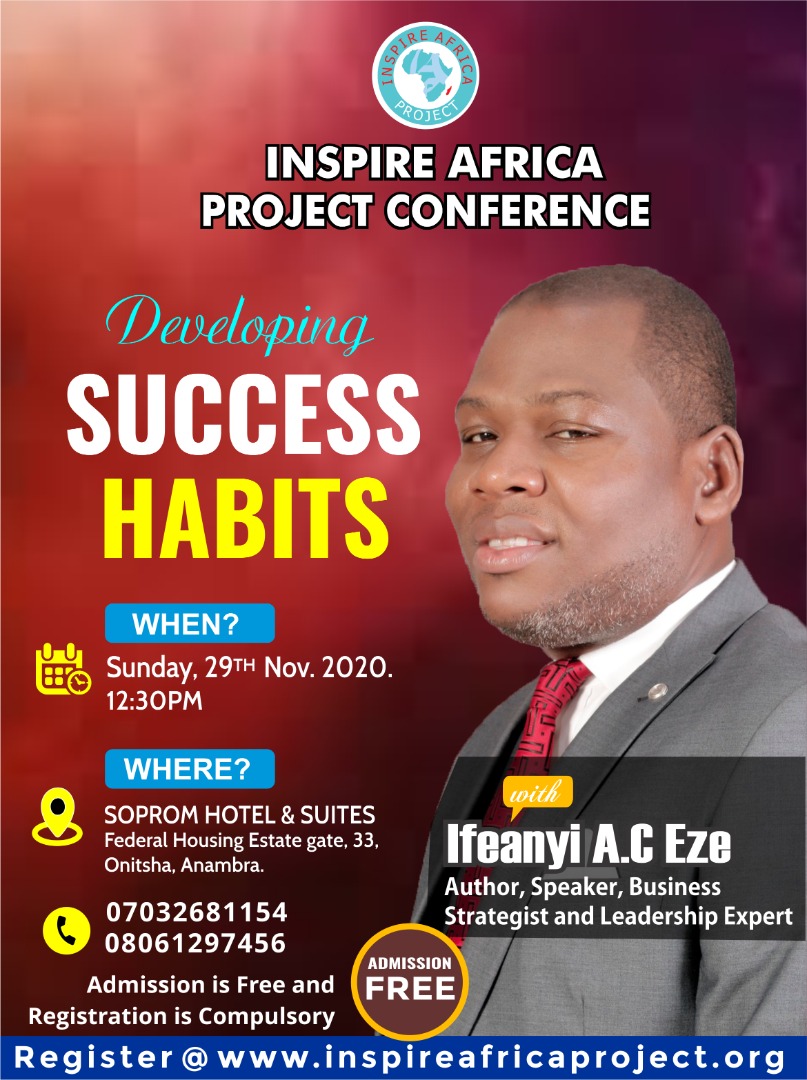 Join me at the next Inspire Africa Project Conference taking place on the 29th November, 2020.
The venue is Soprom Hotel and Suits, 3-3, Onitsha Anambra State.
Time is 12PM.
Admission is FREE.
For more information, kindly check the handbill.
Kindly share with your friends and family.
See you at the top!