Seven Powerful Ways to Build and Maintain Quality Relationships
To me, relationship is everything. It takes just four people to meet anyone on this planet. Somebody knows the person that knows whom you are looking for. You job is to develop quality relationship with them.
One of the major secrets of the rich and famous people is their ability to connect with other influential people. That's why Femi Otedola, Tony Elumelu, Aliko Dangote, Jim Ovia and others are friends. If any of them needs the phone number of anybody on this planet, one of them must have it. If any of them need $1 billion now, someone among them will either raise the money or connect him to someone who will help out.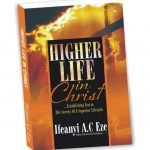 Good relationship matters. A ten year journey can be reduced to ten hours if you have good friends who are interested in your progress. That is why you should surround yourself with people who are traveling to your destination.
Let us consider seven ways to build and maintain quality relationships.
1. Trust.
All relationships are ultimately based on trust. To build trust, you must always keep your word. Say what you can do and do want you say. You must remain consistent and dependable in everything you say and do.
Friendship will not work when the people involved are not honest to themselves. To avoid that, you must be uterly reliable in every situation. You never do or say anything that can shake this foundation of trust upon which your relationships are built.
2. Respect.
Nothing brings people together like respect. Taking time to deliberately express your respect for the uniqueness of an individual makes him or her feel valuable and important. By demonstrating that kind of respect, you build and enhance the quality of your relationships.
3. Courtesy.
When you say please and thank you on a regular basis to the people in your life, you make them feel better about themselves and about what they are doing. You raise their self-esteem.
Unfortunately, it is often with the people we care about most that we are least courteous and polite. Never get to a point where you become so familiar with a friend or relative that you talk to them anyhow. If you are rude to people, they will not like to associate with you. Learn to be courteous at all times.
4. Communication.
The value of a relationship can increase for both of you and the other person depending on the amount of time that you invest. When you take time to focus on the important issues of a relationship, you open the channels of communication. And when you listen calmly, quietly, and with total attention, you demonstrate the respect you have for the other person, and you deepen the level of trust between you.
5. Caring.
Once in a while, call your friend and ask how he is doing. If he is going through a rough time show concern. I personally discovered that people appreciate it when you just call to greet them or to find out how they are doing. Caring is the major force that sustains relationship.
Whenever I teach on Customer Service Management, I usually mandate the business owners to call their customers after that session and report back to me. Guess what? For making that call, many of them reported that they got major contracts and made major sales. People appreciates courtesy and caring.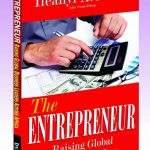 The greatest gift you can give to others is the gift of unconditional love and acceptance. The kindest thing you can do is refrain from criticizing, condeming, or complaining to them or concerning them. Caring is a powerful tool you can use to keep any relationship.
6. Praise and Appreciation.
Learn to appreciate everything people do for you, both large and small. When you say thank you to another person for something they do for you, they feel better about themselves, and they want to do more.
When you praise someone for something they have accomplished, their self-esteem goes up. They feel valuable and important. And they will always want to be around you. Appreciation is powerful.
7. Helpfulness.
Your constant willingness to step in and do little things to alleviate the burdens felt by your spouse, children and friends is always appreciated and respected. The willingness to share, to contribute, to help each other is an important facet of lasting relationships.
The most important thing you can ever do in life is to build and maintain long-term, happy, healthy and fulfilling relationships with people you love and who love you.
Some people have climbed the ladder of success simply by building healthy relationships. I encourage you to do the same today. Learn how to respect people no matter their status in life. You never know whom God sent to help you. Sometimes our destiny helpers show up in a disguised manner. Wisdom is profitable to direct!
From January 2019 I will stop posting my articles publicly. Only those who sign up for my newsletter will be receiving my articles.
Scroll down and sign up for my newsletter right now.
The best gift you can give to people this Christmas are books that can change their lives. If you order for all my books today, you will get a free audio program. Just scroll up and click the shop button, and grab the books. If you need assistance please call 07032681154.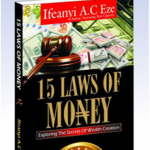 Keep soaring!
Copyright 2018: www.ifeanyieze.com. Reprint, curation, adaptation, or re-posting this article without the consent or approval of www.ifeanyieze.com is a copyright theft.