Transforming Africans to Transform Africa
Africa is potentially, one of the wealthiest continents on earth. We have all manner of natural resources that can make us a great continent, unfortunately, Africa is one of the poorest continents on earth.
African has significant natural resource wealth. The continent is home to the world largest arable landmass, yet hunger is a major challenge in Africa.
According to African Natural Resource Centre, "The total value added of its (African) fisheries and aquaculture sector alone is estimated at USD 24 billion. In addition, about 30% of all global mineral reserves are found inAfrica. The continent's proven oil reserves constitute 8% of the world's stock and those of natural gas amount to 7%."
According to Action Against Hunger, "Africa is the continent with the largest number of people living in extreme poverty, with 383 million people living on less than $1.90 per day.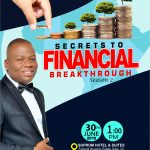 319 million people in Sub-Saharan Africa are without access to improved reliable drinking water sources.
233 million people in sub-Saharan Africa were undernourished in 2014-6, according to the latest report from the UN Food and Agriculture Organization.
Africa has the second largest number of undernourished, after Asia who has 512 million people facing hunger. This is largely due to the vast population size of Asia: 4.4 billion versus 1.2 billion in Africa.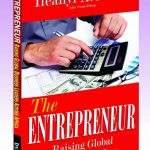 1 in 4 people in Sub-Saharan Africa is undernourished, the highest prevalence of all regions in the world."
After looking at these and other facts about Africa, we established Inspire Africa Project. We discovered that, if a nation is wealthy and it's people are not well equipped, that wealth will be wasted.
That is why our vision is to transform Africans so that they can transform Africa as a whole.
So, join us on the 30th June, 2019, at Soprom hotel and suites, Fedral housing estate, 3-3, Onitsha, Anambra State.
Theme is Secrets to Financial Breakthrough (Season two).
Admission is FREE. Registration is also free. Click this link http://bit.ly/2HVeqPn and register.
For more information, kindly call Godwin on 07032681154 or Onyeka on 08061297456 or check the handbill.
Keep soaring!